Let me start out by saying, I never set out to do this. 
Honestly, it was kind of a fluke. I made a pair of leather earrings for myself after seeing them start to show up in boutiques and I started wearing them. Simple as that.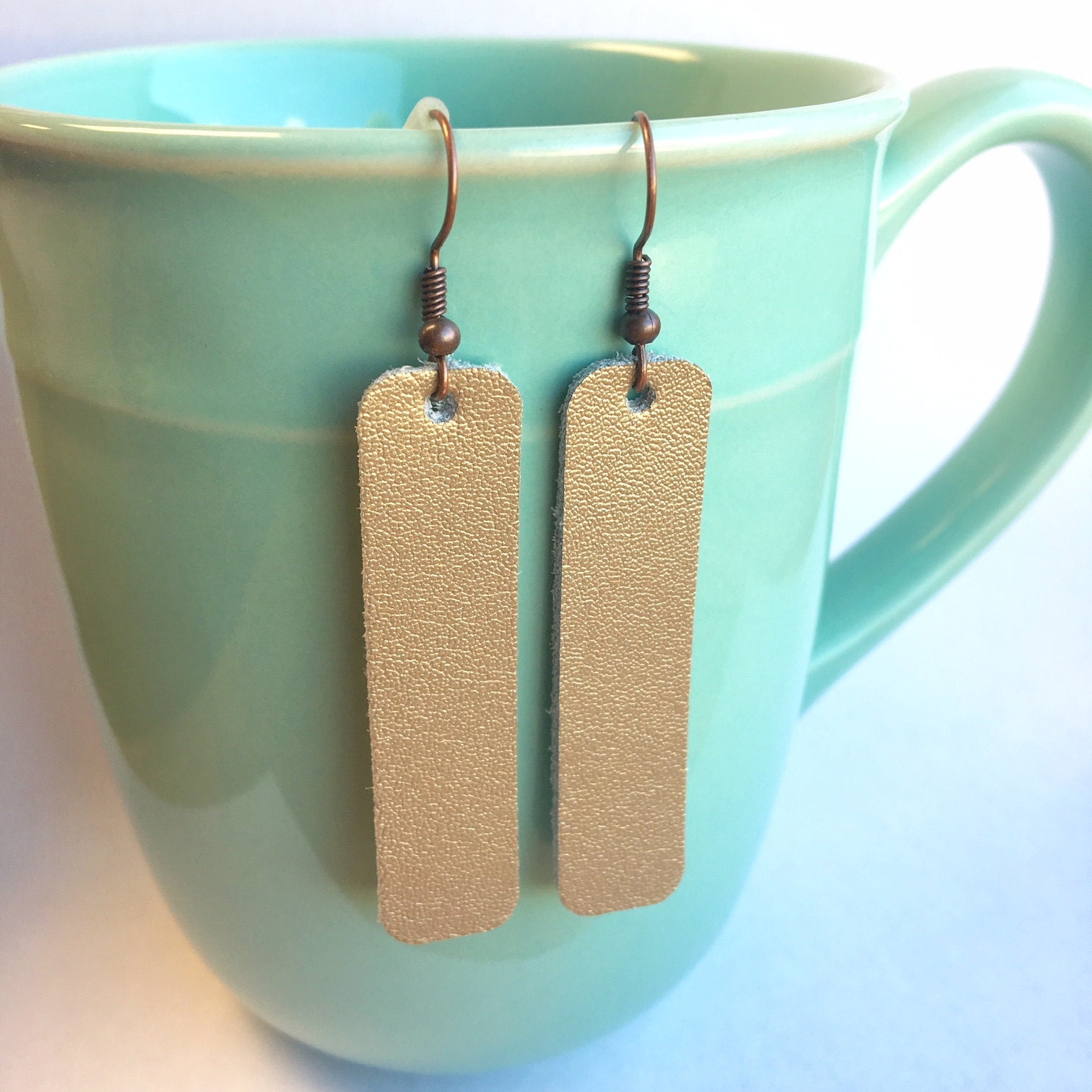 This is one of my first product photos. I like looking back on these because I can really see how I have grown over one year. 
But leather earrings you guys. I fell in love hard with how lightweight they are. The issue with metal and beaded earrings is the bigger they are THE HEAVIER THEY ARE! And they look pretty, sure, but your ears are usually sore from them by the end of the day. Who wants that?! Not to mention that if you wear them to work and you talk on the phone at all you always get that clinky sound.   Once I made the first pair, my creativity was sparked. My mind whirled with all the different colors and designs that could be made. I showed the pair I made to one of my dearest friends and she encouraged me to start selling them. 
I took her advice, as absolutely nerve-wracking as it felt, and jumped right in. I sourced a couple reputable leather companies. I found earring findings that were nickle free. I started out with earring cards from the local craft store. And I opened my Etsy shop. Then I let my friends on social media know about what I was doing. Rainy Day Girl Designs was officially born.  
I've gone from starting out with a handful of Etsy orders in the first couple of weeks to now being carried in a really amazing Minnesota based boutique, The Refinery, where I drop off new earrings monthly for their stores. I didn't even have goals set for myself other than to make a little extra money at first. And let me tell you, this girl has got goals now!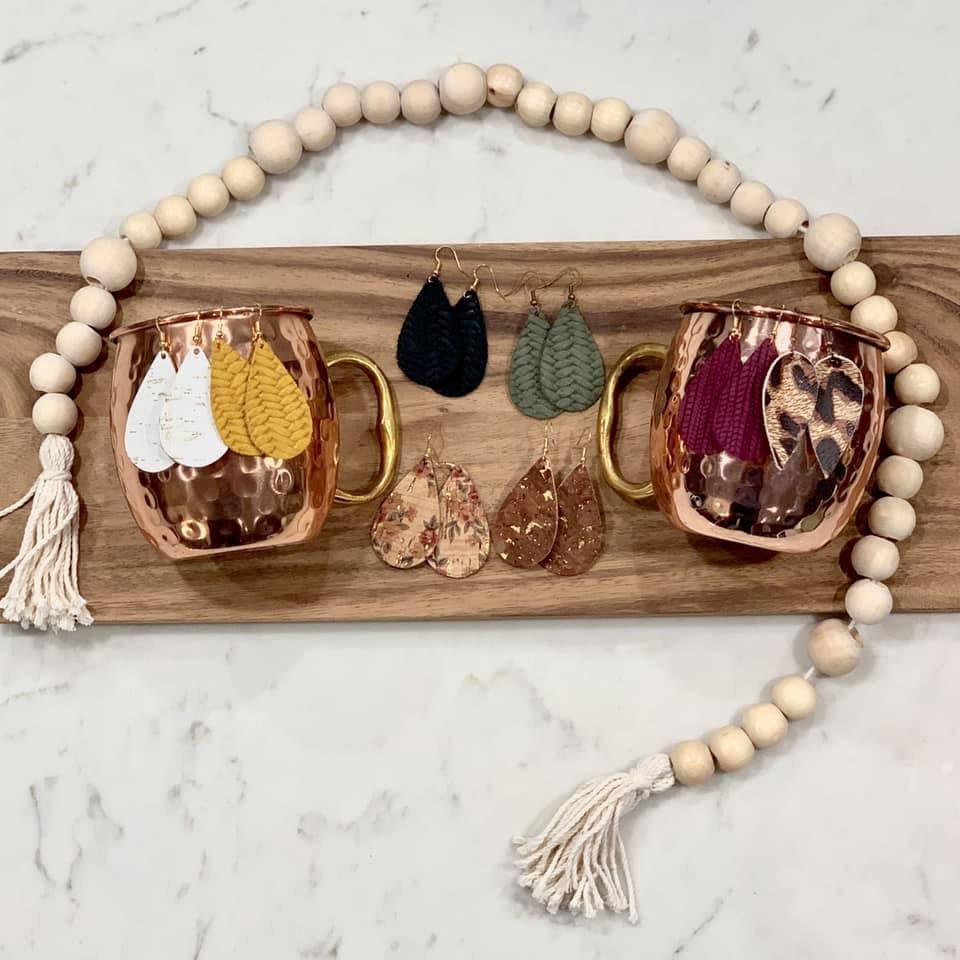 This is a flat lay I just did this fall while shooting for my Fall 2019 Collection.
In retrospect, there were a lot of things I DIDN'T do when I started my business, but that's a for another time. It's a little embarrasing to admit from someone who has a degree in Entreprenuership, but I didn't do all the things because I truthfully had no intention this was going to be a thing. But it is a thing now for me and for all my customers. And I'm so much more passionate about it than I ever thought I would be, not just as my business, but as my creative outlet. I have gotten the question, "But do you think this is just a fad?" quite a few times. And yes, there is some element to that, but I can't go back to other kinds of earrings. I don't have any desire to. Leather earrings for me have solved the issue of sore, achy ears while providing that little something extra any put-together outfit needs.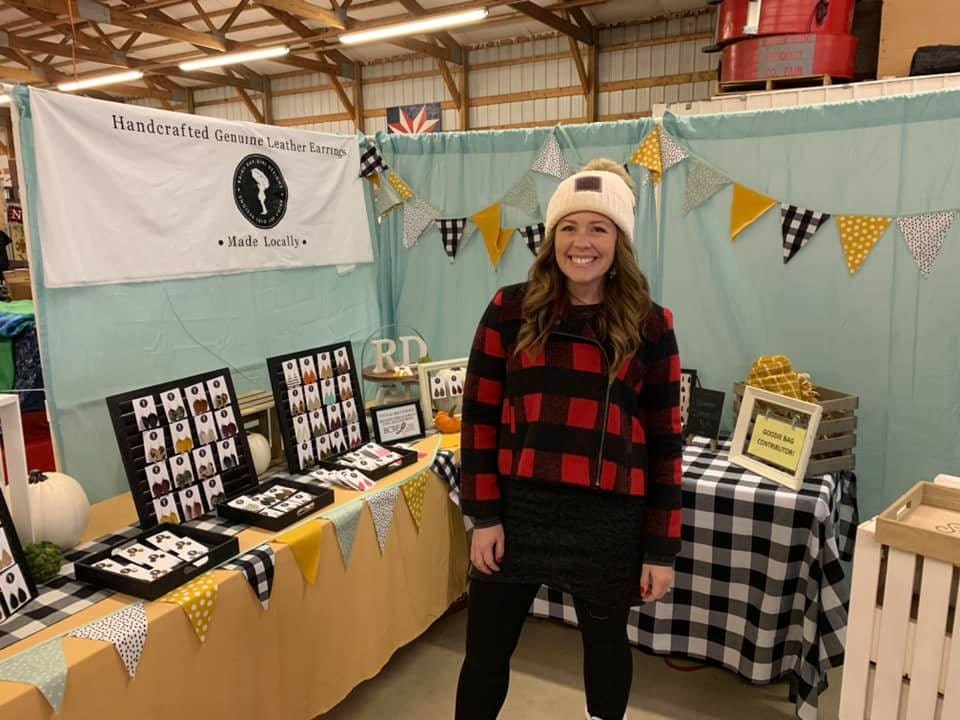 I am so grateful to have been a part of a very popular local handmade vendor fair this fall: Maker Fair MN. 
Do I want to develop more products for women? Absolutely! I'm already working on something completely different that fits my mission. Stay tuned! You can read more about my mission here.